Bird & Beans
is no longer available on the North American Club Nintendo (the game is still available at the Nintendo DSi Ware for 200 points and $1.99 on the 3DS Nintendo eShop). Replacing that reward is
3D Classics: Urban Champion
, one of a series of enhanced remakes of several classic Nintendo classics brought to the 3DS. You take the role as a normal man fighting to be the "Urban Champion", the goal of the game is to knock the other fighter into a manhole within the time limit or else the police arrest the closest to the pavement by default.
3D Classics: Urban Champion
is normally available on the 3DS Nintendo eShop for $4.99, but until October 21st, 2012 North American players can redeem 150 coins for the game.
Dr. Mario Online Rx
is still available on Club Nintendo until October 14th, 2012 for 100 coins.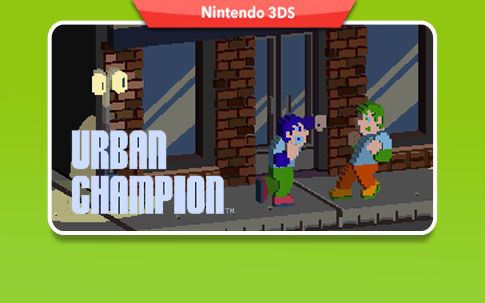 Source