New Super Mario Bros. 2
comes out next month at both retailers and the Nintendo eShop. To celebrate the arrival of the game, Nintendo is reducing the price of select Mario games in the Nintendo eShop each week. Beginning July 26 and until August 1,
Super Mario Bros.
will be on sale for $3.99. This will be followed by
Super Mario Land
at a discounted price of $2.99 next week.
Super Mario Land 2: 6 Golden Coins
will be on sale for $2.99 beginning August 9. Finally,
Mario's Picross
will be on sale on August 16 for $2.99. People who plan to purchase a digital copy of
New Super Mario Bros. 2
should know that the game will take up 2,950 blocks on the SD card. People who pre-order the game from Gamestop will receive a golden pin.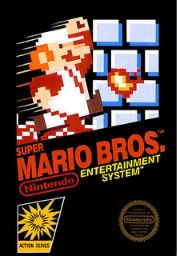 Source