Nintendo of America is really promoting and supporting its eShop services. On Ocotber 18th, consumers will be able to purchase and download
Super Mario 3D Land
,
The Legend of Zelda: Ocarina of Time 3D
,
Star Fox 64 3D
, and
Mario Kart 7
directly to their Nintendo 3DS handheld for $39.99 each. Other titles will be made available in the future.
Aside from digital sales of the physical games, there will be new original titles in the eShop. From the people who brought you
Cave Story
and
VVVVVV
comes
NightSky
which will bemade available on October 25th, The popular
Pushmo
will receive a sequel called
Crashmo
on November 22nd.
Fluidity: Spin Cycle
will be playable on the 3DS on December 27th. Other original titles include
Liberation Maiden
from Suda 51,
Aero Porter
,
Crimson Shround
, and
Tokyo Crash Mobs
.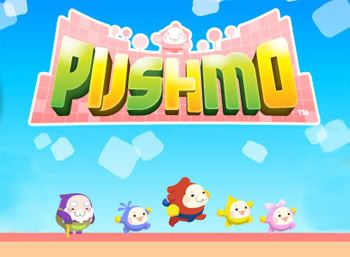 The eShop will continue receiving new virtual consoles. The current release date is as followed:
Mario Golf
- October 11th
Castlevania: The Adventure
- October 25th
Ninja Gaiden
- November 8th
Zelda II: The Adventure of Link
- November 22nd
Wario Land II
- December 20th
Super Mario Bros.: The Lost Levels
- December 27th
Finally, people should check out the eShop in upcoming weeks for demos of future games including
Adventure Time: Hey Ice King! Why'd you steal our garbage?!!
and
Disney Epic Mickey: Power of Illusion
.
Source