The developer of the Harvest Moon series, Natsume, has recently confirmed through Twitter the localization of the 3DS game Harvest Moon: The Land of Origin to North America. The title will be renamed Harvest Moon: A New Beginning.
"We're very excited to be announcing Harvest Moon: A New Beginning for the Nintendo 3DS! HM: ANB will be making its debut during E3, June 5th to 7th, where first screens and game play details will be revealed."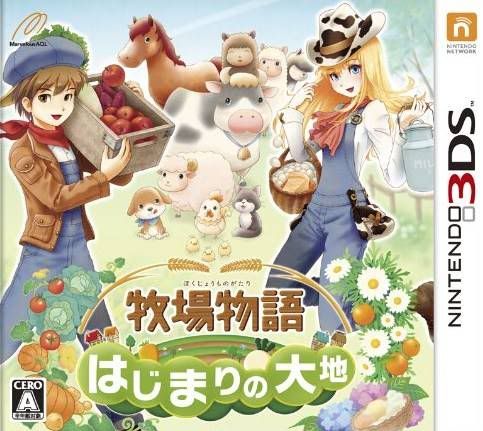 This latest edition to the series gives us a few new additions to gameplay, such as taking your family on vacations, or going on a honeymoon with your spouse. You can also choose to be either male or female, and get to customize your appearance.
We have no release date yet, but that should be revealed come E3.
Source