It is that time of the year again. As stated before, name change week is now at the beginning of the year in January and in the middle of the year in July.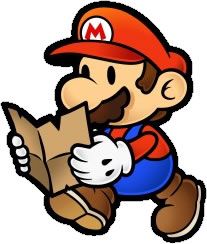 Name Change week will begin on Monday 2th July, and end on Tuesday 10th July.
Any requests made before or after this time period will be ignored.
The forum for posting your name change is located here;
http://www.friendcodes.com/forums/na...-applications/
Read this whole post before requesting a name change! Anything done incorrectly will result in your name change being ignored!
Hey guys and gals.
So, the first name change of 2012 is here, and earlier then usual! So people who want to be known as something different will finally have their wish.
Please make sure you read this entire thread before posting, otherwise your name change request will most likely be ignored, so make sure you read and understand this thread!
All name change requests will be made in a separate forum which will be open for the entirety of Name Change Week. Any requests for a name change made outside of this forum (Feedback Forum, PM's to Mods/Admins etc.) will be ignored. Anyone who asks for a name change in this thread will lose their rights to a name change until the next name change week.
If you recieved a name change six months ago, you will NOT be allowed one this name change week. You have to keep your name for a year before being able to change it again.
Please be PATIENT for your name change. It will be done on a first come first serve basis, and we will be working through them in the order they come in.
If you request a name change on Sunday, which is the last day, you will recieve your name change, even if the forum is closed on the Monday and your name hasn't changed. We will get around to it.
Restricted users cannot get a name change.
Please note that our Admins all have jobs/school to take care of, and each name change takes about 5 minutes on average. We have gotten over 500 requests in past name change weeks. If you do the math, you can tell this takes up a LOT of our time.
Please note the following scenario is a possibility: If you get your name changed, someone else may register with your old name, and getting it back a year later is by no means guaranteed.
Please note that 'name swapping' is not allowed. If someone gets a name change, you cannot steal their name.
---------------------------
Please note that to qualify for a name change you must have over 200 posts, and have been a member for over 3 months.
The reason for this is because Name change week is mainly aimed at veteran members who have put a lot of work into their account, but have outgrown their name. If you have only just joined, then there really isn't a reason for getting a name change.
---------------------------
Name Change Week F.A.Q
Can I get my name changed to anything I want?
Almost! We only allow the use of letters and numbers in names. This is because of the URL confusing that is caused when spaces and symbols are used in names. And of course, our Rules apply to all new names, so no choosing something that breaks them.
Please note that names that hold some sort of relevance to FC's history but aren't in use any more (such as Chaoszero) will not be allowed. Also, changing your name so a friend can then take yours is also not allowed.
What do I do if the name I want is taken?
If your name is taken, you will have to think up a new one! On past name change weeks, we sometimes gave names to people if they username they were after hadn't logged on in a large while. However, we received a number of complaints from people who attempted to come back to the site with their old username and couldn't, because it had been taken. So from now on, if it's taken, then you'll have to think of something different. No exceptions, it doesn't matter if they person hasn't been online in five years.
REQUESTS FOR NAMES THAT ARE ALREADY TAKEN CAN TAKE UP A LOT OF TIME. PLEASE USE THE MEMBER LIST SEARCH FUNCTION TO SEARCH AND MAKE SURE YOUR NAME IS NOT TAKEN AND AVAILABLE, AND SAVE EVERYONE TIME.
How long do I have to wait for my name change?
The Admins will get around to your name change when they can. Please do not make a request and then constantly bug the Administrators to change your name via PM's, Profile Messages or by creating threads. If you made a request, then an Admin will get around to dealing with it. Consistently annoying an Admin to change your name will lead in your request being deleted.
I don't like this new name. Can I get my old one back?
No! Name changes are non-refundable! If you aren't entirely sure you want the new name, I suggest you think about it more before submitting a request. You will not be allowed to return to your previous name upon getting a name change. Reversing a name change takes up just as much, if not MORE time then making one in the first place.
I can't post a new thread in the name change forum!
This probably means that name change week isn't running. You've either missed it, or you are too early. Don't bother contacting us and ask us to open it, because we won't! Make sure you come back between the days specified.
----------------------------------------
Name Change week will begin on Monday 2nd July, and end on Tuesday 10th July.
Any requests made before or after this time period will be ignored.
The forum for posting your name change is located here;
http://www.friendcodes.com/forums/na...-applications/
IF YOU CANNOT POST IN THE FORUM, IT MEANS NAME CHANGE WEEK IS CLOSED. THE FORUM WILL ONLY BE OPEN DURING NAME CHANGE WEEK.
----------------------------------------
Please make sure you read this post ENTIRELY before posting or asking questions. Admins will be happy to help with any queries you have.
Use this week to think about what name you would like to have, and spend time researching the members list to make sure the name isn't already taken. Names such as 'SuperMario' are 99.999% sure to already be taken.
Please remember that Name Change week is a privilege and
NOT a right
. Admins have the right to deny requests they deem unfit to be on the forum, and abuse of the system will result in infractions and possible bans.
FC Admins.