Several new titles have been added to the Wii and DSi shop channels and the eShop. For people in North America,
Super Mario Land
for $2.99. People who own a copy of
Theatrhythm: Final Fantasy
can download additionally music tracks at $0.99/£0.90/€1 a piece.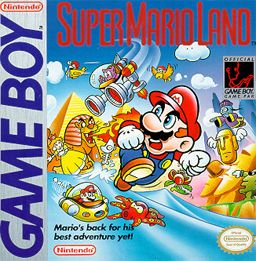 North America
Nintendo eShop
3D Solitaire - $2.99
Play Solitaire on either the top screen or on the bottom screen. Rewards are available for experiencing this title's two game mode.
DSiWare
The Lost Town - The Jungle - 500 Points, $4.99
A meteorite has fallen in the Amazon jungle causing humans and animals to go insane. Search for the meteorite while protecting yourself against the deranged humans and animals.
Europe
Virtual Console
NeoGeo
The Last Blade - 900 Points
Choose from ten different warriors from the "Bakumatsu" period of Japan in this fighting game. Each characters have two different sword types: power and speed.
Nintendo eShop
Jonny Kung Fu - UK £5.40, EU €6
Help Johnny rescue his kidnapped girlfriend from the crime gang led by Mr. Wang. Johnny Kung Fu is an old-school action game that is sure to keep people satisfied.
Toki Tori - UK £3.60, EU €4
The Game Boy Color classic of Toki Tori is now available. Collect all the eggs before time runs out while avoiding enemies and obstacles.
DSiWare
3, 2, 1... Words Up! - 200 Points, UK £1.80, EU €2
Form the most words as possible using a random set of letters before time runs out. Two different game modes are available, and people can even pratice making words in five different languages (English, French, Spanish, Italian and Portuguese).
Ace Mathician - 200 Points, UK £1.80, EU €2
Help a koala obtain fruit. Its only obstacle is solving math problems including some trigonometry.