Several new titles have been added to the Wii and DSi shop channels and the eShop. People who download the digital version of either
Art Academy: Lessons for Everyone!
or
Crosswords Plus
will receive a coupon redeemable for
Donkey Kong: Original Edition
(make sure the 3DS eShop account is linked to your Club Nintendo account).
SpeedThru: Potzol's Puzzle
is discounted this week for people in Europe. Finally, people who downloaded
Mutant Mudd
to their 3DS can receive an update that includes more levels to their game provided that they complete the game first.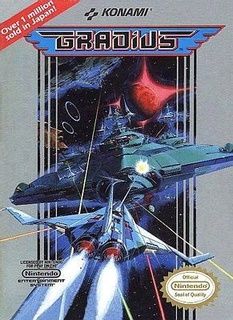 North America
WiiWare
Reel Fishing Ocean Challenge - 500 Points
Enjoy fishing while in the ocean. There are a ton of fish in the ocean to capture.
Nintendo eShop
Sparkle Snapshots 3D - $5.99
Add pizazz to your photos with this application. Decorate your photos by choosing from fancy frames, backgrounds, and outfits. Photos taken will not include 3D. Additionally, people can purchase additional add-on content.
Gradius - $4.99
The classic NES game Gradius is now available for the 3DS. Control a ship and destroy the invading enemies in this classic shooter.
Style Savvy: Trendsetters - $39.99
Manage your own fashion boutique. Create your own stylish outfits and fashion trends in this game.
Moshi Monsters Moshlings Theme Park (demo) - free
Search and capture the monsters known as Moshlings. Find them all at the amusement park. Try out the free demo today.
DSiWare
Puzzler World XL - 500 Points, $4.99
Play a wide variety of word puzzles in this DSiWare title including Crosswords, Wordsearch, Sudoku, and many more. Perfect for cruciverbalists.
Europe
Neo Geo
World Heroes Perfect - 900 Points
The final entry of the World Heroes saga is now available. All sixteen fighters from the previous games return in another fighting tournament.
Nintendo eShop
Mad Dog McCree - UK £4.50, EU €5
Stop the wanted outlaw Mad Dog in the wild west. It is an American Laser Games Arcade Classic now for the 3DS.
Mega Man - UK £4.50, EU €5
The classic NES game Mega Man is now available for the 3DS. Help Mega Man save the world from Dr. Wily and his robot masters.
Mario Tennis Open - UK £39.99, EU €45
Play tennis with Mario and his friends in the latest Mario Tennis game. New features include online multiplayer play, control schemes, and game modes.
Art of Balance TOUCH! (demo) - free
Balance a variety of things in over 200 puzzles in this game. People can try out Endurance mode for a real challenge and aim for a high score. Check out this free demo version today.
DSiWare
18th Gate - 500 Points, UK £4.50, EU €5
Play as three different heroes and explore various dungeons.