Two interesting reward offers are available to commemorate the release of two games that are now released in Japan and in Europe. There is no word on whether or not these items will be made available for Club Nintendo members of North America.
First off, to celebrate the release of the new
Fire Emblem Awakening
game in Japan, Club Nintendo members over there can redeem their points for the
Fire Emblem Awakening
soundtrack. The soundtrack will costs 400 points, but people who register the game before October 21st can redeem it for a mere 260 points.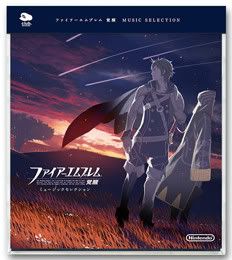 In Europe, the highly anticipated
Pandora's Tower
for the Wii console is now available. Along with
Xenoblade Chronicles
and the
Last Story
,
Pandora's Tower
is the latest RPG for the Wii. To celebrate, European Club Nintendo members are eligible to receive a commemorative coin collection with each coin depicting one of those games. All people have to do is simply register all three games to their Club Nintendo account. Again, this is for the chance to receive a coin set (no real gold in the coins).
Source One
Source Two