Published by:
Capcom, Nintendo Australia
Developed by:
Dimps/Capcom
Console:
Nintendo 3DS
Release Date:
03/27/11 (NA) 03/25/11 (EU) 02/26/11 (JP)
Genre:
Fighting
Price:
$39.99
ESRB Rating:
T- Teen
Introduction
At E3 2010,
Super Street Fighter IV: 3D Edition
was announced for the upcoming Nintendo 3DS. It is the 3rd. version of the
Super Street Fighter IV
game, and will take a totally new look on the Nintendo 3DS. Many fans are wondering if the title will suffer and be horrible with the 3D effects, or will the game stick strictly to 2D and seem just like the other Street Fighters. Well, either way we are about to find out!
Though, a little bit on
Capcom
according to Wikipedia, "Capcom Co., Ltd. is an Osaka-based Japanese developer and publisher of video games, known for creating multi-million-selling franchises such as
Resident Evil
,
Street Fighter
, and
Mega Man
. Originally established in 1983, it has since become an international enterprise with branches and subsidiaries in North America, Europe, and East Asia."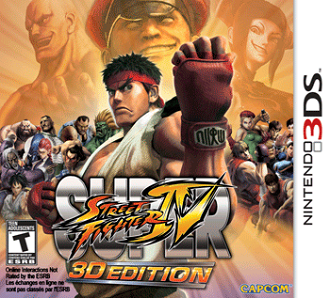 Gameplay
The super mega awesome version of
Super Street Fighter IV
will miraculously make its way to the Nintendo 3DS, will it be the same or different? According to
Famitsu
, Yoshinori Ono- the gameplay will be the same as
Super Street Fighter IV
.
Packed with all 35 playable characters from the console version of the game, bonus stages and cinematic Ultra combos, S
uper Street Fighter IV: 3D Edition
expands the action by allowing you to fight your friends around the world using Wi-Fi.
Ono hopes that they can put all the gameplay modes from the console release on the game, plus original content, and they are looking to the possibility of including arranged costumes. New to the franchise, the game features two control schemes, Light and Pro. Light mode allows players to set up to four hotkeys for moves and combos on the touch screen, with each character having a custom load out. For veteran players, combos have to be performed manually, but hotkeys can be assigned to certain commands to compensate for the 3DS's control layout.
The game can be played either in the traditional 2D viewpoint, or in an optional over the shoulder 3D view. Also announced was the ability to swap "trophies" using "StreetPass" and the ability to launch into battles when in proximity to another Street Fighter IV player. The game will also feature Download Play, allowing two local players who have downloaded the game from another player to play against each other without a copy of the game.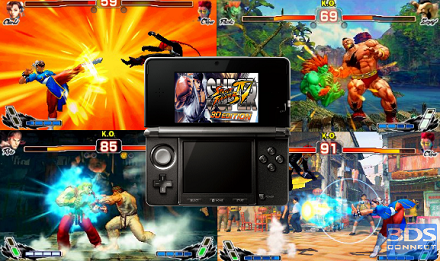 Conclusion
Super Street Fighter IV: 3D Edition
will have players sweating as they finally take down an opponent in a close match! You will feel like you are right up next to the ring watching and experiencing the fights with the 3D and the motion of the game. This game is similar to the other
Super Street Fighter IV
games, but has many other different and unique features than it, and it is almost an entirely new game as well.
Super Street Fighter IV: 3D Edition
is probably on my top ten list for the 3DS, and I would suggest trying it out-
especially if you like fighting games.
Screenshots: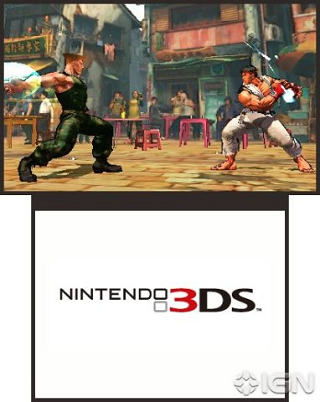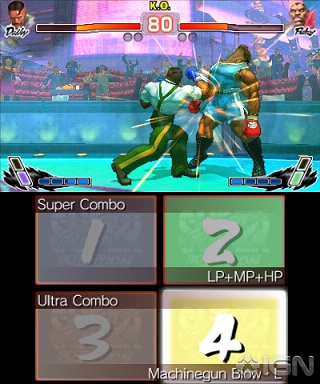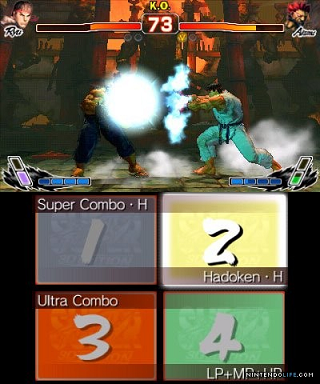 Source 1
Source 2