George Washington, King.
Sounds strange, doesn't it?
Those fluent in American History could note that after the end of the Revolutionary War, George Washington's fame and popularity was so great, that many people wanted to make him king. He refused, of course, and after his first term as president, laid down his title and returned to a peaceful life at home. But what if, in an alternate history, George Washington became seduced by power and crowned himself king of the colonies?
There's a DLC for that.
The makers of
Assassin's Creed III
are already hard at work making new and interesting DLC for the upcoming game, and the first will be titled: "The Tyranny of King Washington". This is a single player episode in which Connor is forced to assassinate his former friend and ally, George Washinton. Along with single player DLC, Ubisoft also have some new multiplayer maps in the works as well. Ubisoft will also be offering a Season Pass for future DLC, costing about $29.99. This should be available sometime within six months of the game's launch.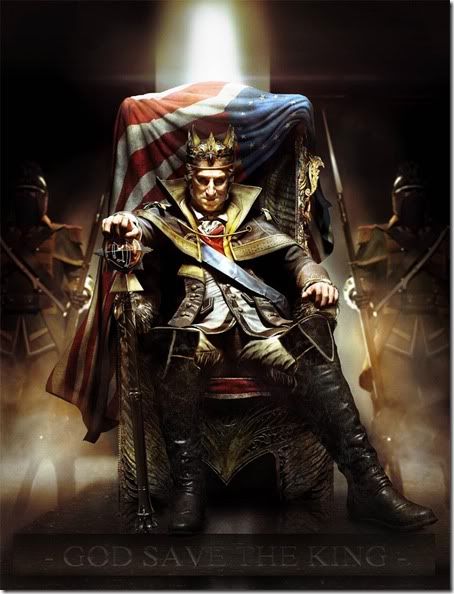 Definitely sounds intriguing. Here's hoping the Wii U wont have to wait very long to get third party DLC, considering that the PS3 still has to wait a while to get DLC on a lot of games, compared to the 360 which usually receives them first.
Assassin's Creed III
will release October 30th on
other
consoles, and will be available on the Wii U's launch, November 18th. All consoles including the Wii U is set to get downloadable content for this game.
Source